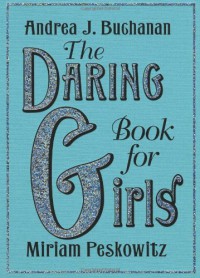 I didn't "read" this per se. I went through the whole book and only read the chapters that interested me. It's a rather large book, so I think it would keep a young girl interested for a long period of time. It's a book she could refer to as she ages since the activities and articles vary in difficulty and age appropriateness. If I had a daughter I would definitely buy this for her bookshelf. It covers a wide variety of subjects and projects (sports, games, crafts, experiments, and stories). Here are a few chapter titles so you get an idea of what it covers:
*Fourteen Games of Tag
*How to Whistle with Two Fingers (I am sadly still unsuccessful at this)
*Five Karate Moves
*Vinegar and Baking Soda (good cleaning tips as well as the customary volcano experiment)
*Friendship Bracelets (I actually want to make one of these now, for old time's sake)
*Slumber Party Games
*Modern Women Leaders
*How to Negotiate a Salary (good for aspiring young babysitters and lemonade stand commanders)
*Cootie Catchers (another fun throwback)
*Make Your Own Paper
*Books That Will Change Your Life (best part!)
and lots more...
Overall, I think this would be a great tool for young girls to beat boredom and try new things. It's very informative and surprisingly educational (there are mini history, science, and math lessons squeezed in between entertaining hobbies and projects). A good book for those with young girls or for those who want to relive their childhood.